Music as an art form will remain relevant until the end of time. Much of the debate surrounding the new era of hip-hop artists derives from a longing for lyrical excellence. True thoroughbreds of the hip-hop art form appreciate an artist who accounts for every element of the craft. For better or for worse, modern day artists have been able to navigate away from traditional roots of the genre. Fortunately, for every versatile artist there is a versatile listener. Just as emcees are able to deliver various flows and cadences it is possible for a fan to carry multiple tastes in music. 
The incredible part about being an avid music consumer is simply the vast output of material that is readily accessible and consistently updated in real time. Skimming the web for new artists and being able to predict trends and long-term success in this generation is no easy task. Just like any business, the savviest individuals who cleverly find a way to generate a buzz do so with strategic moves that appear effortless. There is most definitely a science to garnering attention but the common denominator through it all is tireless effort. The ones that stay around are the ones who put forth time and energy into development, progression and collaborative networking.
                                                      The Mecca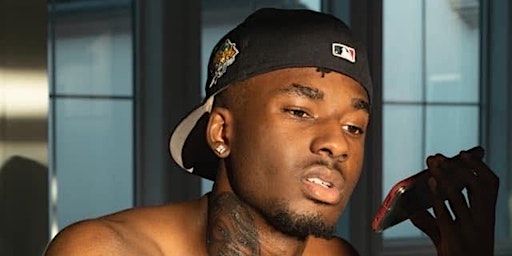 It is so important to note the influence factor and ways to present yourself and the functions of your brand. One man who has made it a priority to represent his Park 44 Brooklyn roots goes by the name of Smoove L. He vehemently denies the categorization of solely a drill rapper, while acknowledging his ability to conquer a drill type of flow. For those who don't know, drill rap is known as a dark and deadpan style that does not focus much on metaphors or punchlines rather adversity and tribulations. The amazing thing about music is that it lends an ear for anyone who can successfully express their experiences in a manner that contributes to an imminent rise in the future.
Another factor about being a hip-hop artist from New York is the difference-maker factor. With New York being the most densely populated city in America, it is difficult to bridge the gap and have your act resonate above the majority. Much of what pushes swirling pockets of energy to surround an artist and their body of work is consensus approval from peers. Approval can be demonstrated in multiple forms such as dancing, reenacting, skits, parodies and enjoying a song in a lively function. New social media platforms such as TikTok only amplify that notion because polarizing apps like that spread awareness beyond measure. It doesn't matter who enjoys your song, as long as there are enough of the right people enjoying it.
Smoove L believes he is one that sticks out from the crowd because of his melodizing and rawness combination. To begin, he placed a heightened focus on solidifying his spot within his hometown. It is encouraged to eventually become so coveted that other regions demand your presence, but it is respected when hometown domination occurs first. The impetus of the entire movement then allows one to attribute all of their triumph and dedicate their efforts to their native area. Look no further than A$AP Yams Day 2020 where Smoove L tore down the stage in Barclays Center where the Brooklyn Nets play. His loyalty is unwavering and his vibe is just beginning to escalate.
---
3 things that cannot be denied about Smoove L:
versatility

contagious energy
trajectory
To leave a legacy, it is pivotal to become the driving force of a movement and that is exactly what this artist and his Run Music Team are embodying. Clearly propelled by elite company, Smoove L a.k.a Finkle Da Boss put his nose to the grindstone for years before becoming a featured phenomenon. His approach just became much more dynamic thanks to the foresight of Caroline "Baroline" Diaz. 
Flair for Flames
As the Senior Director of A&R at Interscope, Baroline is an authentic pursuer of new talent that is bound to blossom. During her A&R stint with Columbia Records, she recommended they sign Roddy Ricch and was largely responsible for signing Polo G and breaking his single "Pop Out" which has since earned a double platinum plaque. After meeting Smoove L in a studio in downtown New York City, Baroline was enthused by the prospective talent and flair that he brought to the table. Smoove L signed with Interscope records in early 2020.
What's significant about Baroline is the fact that she operates with an insatiable hunger for longevity. Instead of giving space, she avoids a laissez-faire approach in favor of a dynamic connection with her artists. With a motherly instinct, she treats her artists with tough love and serves as much more than a talent spotter, rather she is a campaign leader. She is an aggressive and assertive woman of color that will not take no for an answer. By doing so, she is able to break barriers, eliminate certain gatekeepers and provide more inroads to the industry. Her knack for scouting out premium caliber is unmatched and she has established herself in a position to promote deserving artists. The key always comes down to how bad do you want it and how much are you willing to give to get it. Clearly, putting in the groundwork with labels like Def Jam, Columbia and now Interscope has paid dividends for her and everyone involved.