As connoisseurs or creators of artistic output, it is up to us to conduct regular assessments regarding the state of the art. At this moment, it is safe to say that not many outstanding outcomes have been provided as a result of musical submissions. Sure, there are several outliers but in terms of the vast majority of music the overarching theme signals that our creative climate is in decline. 
Not only is this the case in music, but also art and politics as well. The first person to tell you that is Bart Millard who has experienced an uneasy sense of unrest with the way that music, art and politics have been progressing within the past few decades. Rather than spectate, Millard took it upon himself to create a musical initiative sure to realign the tides. In 2015, he teamed up with Geoff Hunker and Matthew Odmark to overcome this mediocrity that has seemingly inundated our world over time. Together, these trendsetters push the envelope within every musical encounter and are the curators behind the Arizona-based group by the name of, "Canyon Worship."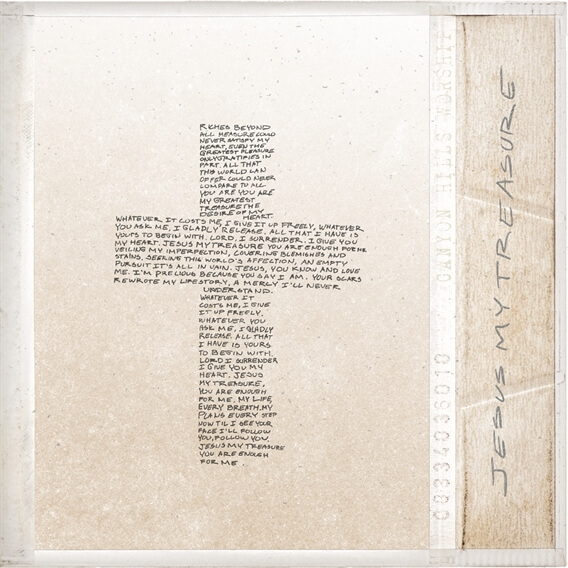 Canyon Worship is directly connected to the Grand Canyon University student body. When Millard unveiled the new recording studio at GCU, he set the foundation for greatness. The recording studio spans 1,466 square feet with four isolated booths. It also hosts another recording area that is 254 square feet and ideal for voiceovers, voicedubs, solo instruments and post-production editing. Also, there is a 1,172 square foot high-tech central control room which hosts up to 25 guests for session playback and mix-down. Complete with a collaboration area and three fully equipped band rehearsal spaces the studio is all-inclusive and terrific for many elements of sound design.
Onward and Upward
Since 2016, Canyon Worship has come together to release an album every year. The Center for Worship Arts students are a distinct program based upon ministry and performance and are typically responsible for submitting their selections for album selection. The students that submit entries for the album are a tireless bunch. Just last year, they completed 359 songs (nearly one per day) and continue to create energetic collections. Since the program was created, enrollment has increased by 170%.
This program is monumental in regards to developing the craft and providing knowledge of industry tools and best practices. Their purpose is to facilitate worship with a competitive edge and you can tell because their lack of pretense leads to earnest effort on all accounts. The musical minds are driven to participate in many forms of beneficial worship as everyone is extremely engaged with the entire process. 
Matthew Odmark (Jars of Clay) and Geoff Hunker (Satellites and Sirens) are the two main decision makers for the most recent Canyon Worship album. They chose 10 finalists out of 140 song submissions to compile a playlist that is melodically catchy and conveys truthful messages. Rather than continue down the contemporary route, this year they decided to direct momentum toward congregational worship with many direct Scripture references. Rather than becoming dejected or discouraged if their song was not chosen, these amazing groups of individuals realize how great they are to be surrounded by such talented collaborators and take it as a chance to improve and create everlasting connections.
Faith Moves Mountains
This sonic experience grounds these aspiring musicians deeply within Christ's roots and prepares them to become worship leaders throughout the world. In their first three years, they have received 250,000 listens with 100,000 of those listens coming in the past year alone. With far-reaching call-to-action type songs, these artists strive to emulate God's love by bringing sentiments of freedom to the hearts of their listeners.  
As apart of GCU, these students partake in a communal pursuit to become theological artists who embody the Gospel through melody, harmony and beauty. They aim to find their purpose and conceptualize a shared love for the Gospel via eclectic musical creations. Together, the artists mesh Christian faith, ethics, doctrine and history in unity to develop their Christian character and partake in missions to strengthen their spiritual disposition. With academic rigor and Christian values, Canyon Worship participants use music as a creative outlet to articulate their faith. 
As a faith-based organization, these members utilize a relational-based production approach. Together, they foster trust and high quality expectations through collaboration. Creating instead of imitating leads to high volumes of humility, grace, leadership and cultivation of community endeavors. As a result, their bodies of work symbolize highly relevant, strikingly strong and consistently catchy and mellow worship tunes. Their most recent album was performed in full on October 21 in GCU Ethington Theater and is available on all major platforms.