Queens get the money! If the majority of Brooklyn can be considered hipsters, Manhattan is for upper class populace, Bronx is the roughest then Queens is the illest. Queens is the melting pot for everything from over 400 languages spoken, outstanding food selections and incredible artwork. Meyhem Lauren reigns from the QU and has made tremendous strides from New York and beyond.
New York really groomed Meyhem Lauren for the global stage. His grounded upbringing within many different sectors of his hometown firmly cemented as an authentic figure in the hip-hop hemisphere. Before he began rapping he performed an everlasting form of New York art – graffiti. Nowadays, the consequences and repercussions associated with graffiti are much greater. When he started his graf squad the Smart Crew in his teens, however it was something that was much more common. Meyhem observed graffiti in every way possible, studied the medium deeply and participated to the fullest. It takes a certain type of skill and visionary element to become a renown graffiti artist. Meyhem took full advantage of his opportunities.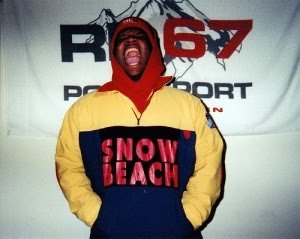 Queens is the largest borough with the most diverse ethnic enclaves spread throughout. This type of environment often breeds a lot of dope individuals who express themselves brilliantly. The crazy thing is, New York is so densely populated that you have to do partake in all the right activities and have immaculate timing to get noticed by the masses. To gain a core following you must first be unique and have the ability to differentiate yourself from the all the other artists within your genre. Also, it is vital to know the right people and make moves at the right time so that your work can be recognized. Before the pieces can align harmoniously, an artist must spend hours upon hours perfecting their craft and applying themselves within their respective realm. 
Last of a Dying Breed
Meyhem Lauren first broke out onto the rap scene when he appeared on a J-Love (Ghostface Killah's tour DJ) mixtape. His first performance was at an industrial venue called, "Fun Factory" which eventually became, "Five Points" a graffiti monument. Not many were familiar with Meyhem at first and his performances seemed out of place due to the fact that they occurred in the middle of waves. Although, it is worth noting that, over time, Lauren has become an extremely influential artist. Reason being, he represents a brand of hip-hop that is not often seen nor heard. His husky, marblemouth flow evokes memories of the golden age and represents a halcyon resurgence. As a type of artist that is going extinct, it is paramount that he is appreciated while still breathing. As a premium emcee, he has a terrific vision for his place within the game and executes his strategy with laser like precision.
Meyhem has clear cut confidence but does not view himself as greater than anyone else. As just a regular Queens cat, he plays his part and does so organically. This is the reason why he appeals to so many people. It also helps that he is great friends with legendary hip-hop figures such as DJ Muggs (Cypress Hill) Alchemist, Action Bronson* and Roc Marciano. Together as frequent collaborators all of these extraordinary artists and producers bring out the most positive qualities within each other.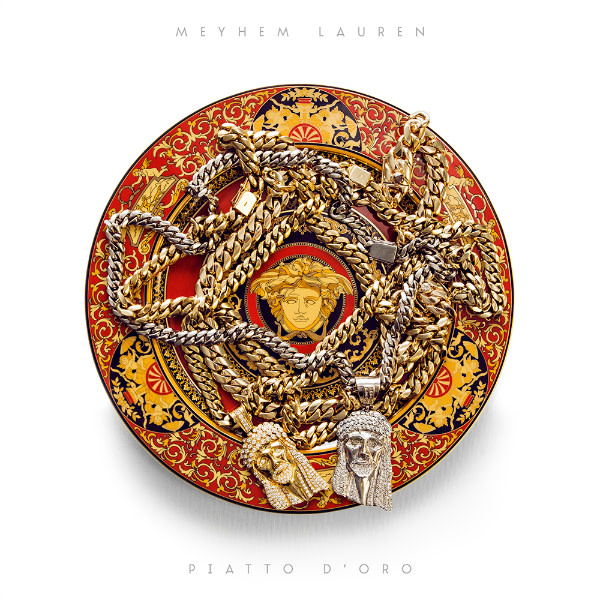 Smooth Mover
Most of the producers that Meyhem works with make beats that suit his music style very well. Originally, Lauren was very aggressive and would try to "murder" every beat he came across. Throughout the process, he grew as an artist and transitioned to have many stylistic tendencies. Effortlessly with flavor and pizazz, Lauren elegantly walks across water while gracing the mic. Making a project has become a cohesive, adventurous journey filled with passionate twists and turns much like a labor of love. There is no expiration date on music that is timeless. 
Currently, Meyhem is apart of The Outdoorsmen collective and is good in any part of New York. As a street savvy wordsmith he is uncut, multidimensional and very intelligent. He has quietly carved a gigantic space for himself by abiding by the code and devouring any beat put in front of him. His expertise has proven scholarly and his steadfast spitting has led to extensive ends. What truly separates this artist is the fact that he has been putting out quality content for years and consistently continues to do so without falling off. By continuously releasing high caliber output in the age of short attention spans, he maintains the attention of those who appreciate lyricism. Couple that with the fact that he rhymes over beats made by some of the hardest working men in the universe (Alchemist, Harry Fraud) and you have an incredibly fly combination.
Best Version of Self
The sum of your surrounding parts is extremely underestimated in society. Meyhem Lauren has gotten to where he is at mostly because of his work ethic. But without extremely talented beings around him who push him to elevate his game and giving him the utmost examples through leadership, he might not be at the level he is at today. As a soulfully striated, charismatic character Laurenovich spits silky bars and never disappoints on wax. His well-defined persona and flawless magnificent delivery clearly demonstrate his spectacular ability and gained perspective throughout his lifetime.
One of the ways he has been able to gain increased perspective and fandom is through television. Many people were surprised to hear his voice announcing for Fox at the World Cup as he claims that, "Soccer is a sport of kings." Also making appearances on Viceland's "Fuck That's Delicious" and the "Untitled Action Bronson Show" have got people directing their glance upon this bigelow. It makes sense because Lauren has always been one to provide a smorgasbord of toothsome testimonies and exquisitely placed references. As a formidable presence in the kitchen, this fine cuisine connoisseur sells wisdom and intrigues his audience with unpredictability. Check out his list of eclectic recipes, here.
Some activities that Lauren enjoys are self-care in the form of massages, facials and luxurious fly things to joyously enhance his inner harmony. He is an encourager of graffiti, likes blaxploitation films and enjoys rare sea urchens and exotic seafood. Another rare tidbit is that he has never smoked cannabis in his life and has cut out all red meat from his diet. 
All in all, Lauren makes an immediate and everlasting impact through hip-hop. He graciously imparts wisdom and provides us with classically ill tunes. As a versatile hybrid, he never disobeys the covenant of rhyme and is a truly gifted person with a penchant to paint pictures with crystal clarity. With devotion, emotion and undying style his renditions of prosperity and strictly soulful will never perish.
*Meyhem Lauren and Action Bronson became friends because Lauren's brother attended the Culinary Art Institute of NYC with Action.