Hip-hop began as a traditionalist's sport. Without flows, cadence, rhythm and the ability to command a crowd's respect you could not earn a spot within the heritage of hip-hop's exclusive legion. At the turn of the century, technological advancement and increased accessibility changed the notion and background of hip-hop completely. For better or worse is a matter of opinion, but regardless change is inevitable. Sheck Wes cements his two feet at the forefront of that genre-bending change.
The Arrival of a Difference Maker
A young man born Khadimoul Rassoul Sheck Fall, stylized as Sheck Wes, is beginning to stomp a major footprint within the hip-hop hemisphere. As a yout, he divided his time between his home city of Harlem, NY and Milwaukee, WI. The reason for his travels to Wisconsin were primarily financial as his mother owned a salon out in that region. He went to school out there as well and would find himself as a frequent visitor within the sneaker shop. The oldheads began to question his whereabouts and Sheck was quick to inform them of his New York background. Soon enough, he became the youngin always in the sneaker shop and gained extensive footwear knowledge from soaking up game from the OG's in that shop.
Learning about sneakers proved to be just one of the pivotal traits that Wes gained from spending time in the Milwaukee activewear spot. When his peers were "cranking that Soulja Boy" he would spend time expanding his horizons to songs such as "The Message" by Nasir Jones. While others around him preferred to ride what was popular he branched out and received extensive knowledge from much older individuals. Clearly, this ability to absorb intelligence and flip it for insightful achievement proved profitable.
Rebirth Through Gained Perspective
As a son of Muslim Senegalese immigrants, Sheck Wes received proper discipline within the home. That did not directly translate or result to appropriate behavior. Due to his trouble-making tendencies, Sheck's mother made him pack his bags and uproot to Senegal, Africa as a teen. While abroad, his passport became held captive and used as blackmail to trick him into becoming an errand boy. While they used his identification as leverage, he refused to be baited into a negative situation. Rather than dwell upon the fact that he was practically held hostage, he utilized his situation to the best of his abilities. Residing in another country with people of his own unique background yielded an entirely new perspective for this young man. As the person who was responsible for nurturing, raising and slaughtering the animal throughout all courses of its life he learned a valuable lesson.
"To put an animal down that I fed everyday and then kill it and eat it hours after—that shit is crazy. It changes you. Seeing little kids 9, 10, and 11 years old working hard just to give back to their mother—it adds a new perspective." https://pigeonsandplanes.com/interviews/2018/02/sheck-wes-interview
This sudden transition most definitely weighed upon Sheck and gave him a purpose upon moving back to the United States. After an intensive legal battle with the United States Embassy, the government decided that a decision could not be considered until he turned eighteen. I guess you could say that Sheck Wes discovered his why and answered the question regarding his state of existence and gift to the Earth. After spending his eighteenth birthday in Senegal, Sheck took his adult fate into his own hands. Most definitely, upon returning to the United States, Sheck Wes impacted culture as a monumental factor.
As a young bull, Sheck Wes shared the same stomping grounds as Mohammed Bamba. His groundbreaking single "Mo Bamba" receives constant plays within many spheres of influence around the city. Factually, Bamba was the first person to receive the single and hear it digitally. Wes equates his upbringing and struggle to the likes of Mo Bamba because they share a lot of common interests. They both grew up playing basketball and were the target of several inquiring minds. With many labels reaching to sign him, and several universities clinging to recruit, Bamba and Wes aimed to create the ultimate successful situation in each of their respective careers.
Fashion, Basketball or Hip-Hop?
As a matter of fact, Sheck Wes did not even ponder the idea of becoming a rapper until he was approached by Kanye West. Coming up, he focused solely upon basketball. With a slender frame, 6'2 attributes and a decent wingspan, Sheck Wes aimed for the stars and glory of the NBA. Since the age of thirteen, he would hustle basic vending machine items such as chips to stack enough funds in order to qualify for the AAU selections. Ultimately, Sheck had a choice to make. Basketball or Hip-Hop? Nothing was more glaring than the conflict he faced while pondering the decision head on. Rather than attend his playoff basketball game, Sheck decided to participate in Yeezy Season 3. After being an absentee from Yeezy Season 2 due to truancy and basketball implications, Wes was certain to capitalize on this consecutive opportunity. After a trial with Birkenstock, several close associates recommended that he angle toward fashion due to his lengthy frame, impeccably dark skin and flawless lack of blemishes.
"I wanted to be a part of this thing people are gonna talk about forever and it was some shit nobody ever did before. So I was happy I did Yeezy Season 3 because it opened up a lot of doors for me." https://pigeonsandplanes.com/interviews/2018/02/sheck-wes-interview
Since the start, Sheck Wes maintained various avenues of revenue. Not singularly skilled in one particular field, he made sure that his impact was felt on various levels. Actually, he began writing raps at the age of eleven. By making eight tracks a day and staying in the right places, Sheck soaked up plenty of knowledge and displayed that his wisdom stretched far beyond his age. In Milwaukee, he formed a four man group called the MilYorkers as he was the only one from New York. He called himself Kid Khadi after Cleveland, Ohio legend Kid Cudi.
Mosh Rap
From humble beginnings, Sheck Wes has traveled generations to arrive at his current destination. His singles such as "LiveSheckWes" "Mo Bamba" and "Do That" have garnered significant attention in quite the short span of time. His energy is raw, his style is gritty and overall he commands passionate responses from everyone involved. With an unpredictable nature, he shells out hostile rhymes that are difficult to ignore. As a true wildcard, Sheck Wes' brand of mosh-pit rap keeps everyone honest and creates gravitational force amongst his fans. His cult-like following arrives by the boatload and everywhere he performs there is bound to be a prompt uproar.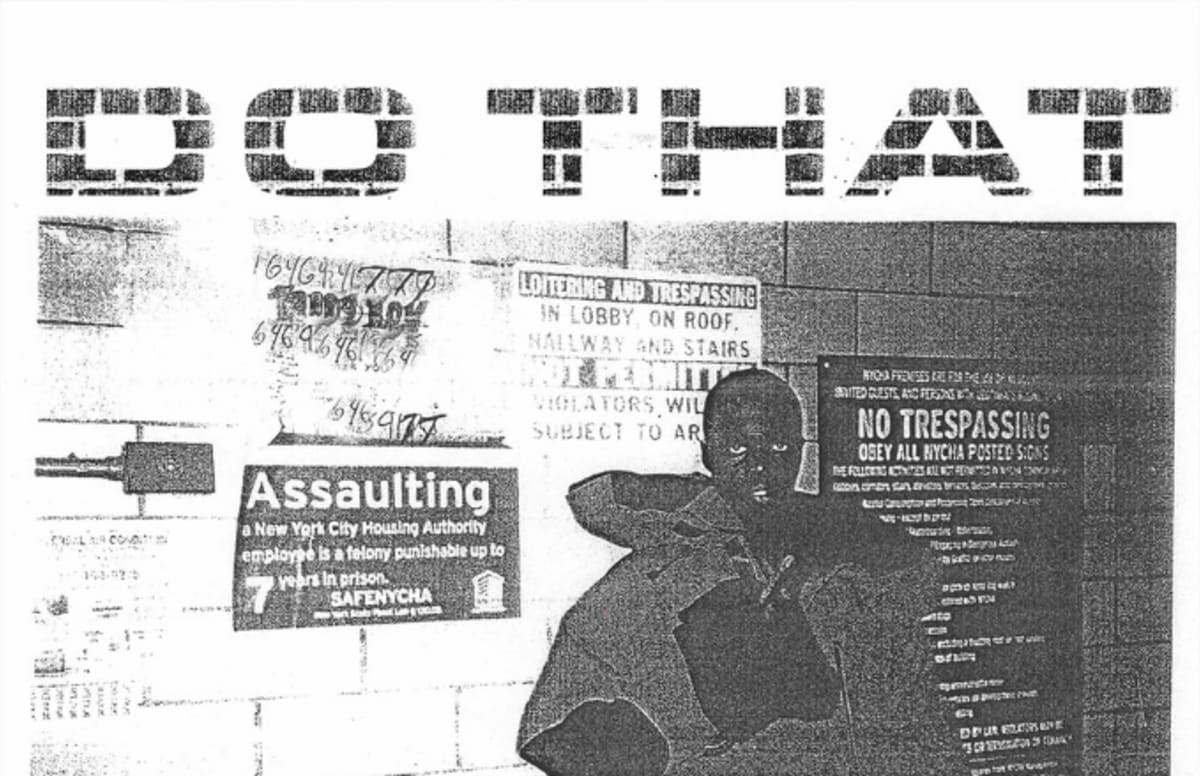 Sheck Wes is a well rounded individual with characteristics that stretch far beyond his years. As an honest and unapologetic character he leads the way for youth domination and steering culture toward the direction it belongs in. As an artist, he is battled tested, his methods are tried and true and he holds much more in his "vault" than what is revealed on social platforms. Undoubtedly, you could consider Sheck Wes a revivalist in the sense that he prefers quality over quantity. Skepticism aside, this method proves to work time and time again. If you have a solid following and energetic tunes it is useful to output your best work first and save the throwaways for when people already flock to your music and will appreciate it at a later time.
ON JAHANNAM
Sheck Wes is no stranger to the street life. A major reason why people flock toward him is due to his authentic upbringing. On the streets of Harlem, Sheck would hustle DVDs, bootleg films and fake licenses to create any sort of come up. As a yout, he never had an allowance and was gifted one pair of sneakers per year.
"I'm a mudboy. I came from the mud, oozed out the concrete. I'm not a rose. I'm a mudboy, I came from nothing." https://pigeonsandplanes.com/interviews/2018/02/sheck-wes-interview
Ground Up
What separates this young energetic artist from his confidants is the ability to stand up for what will last. He is not ashamed to highlight his tumultuous upbringing and speak upon his rough background in favor of shedding light upon similar situations. Most importantly, the optimism that he shares allows hope for those who wish to rebuild the area which they came from. As a humanitarian, he understands that his time has everlasting staying power and his influence can inspire generations of young people.
As a fascinating human being, Sheck Wes' meteoric rise displays his magnitude of talents. With energetic performances and a kinetic style filled with lo-fi and bass heavy tuneage Wes is certain to incite a frenzy every time he takes the stage. Thus, his wide range of musical ability ends up on all different sectors of the spectrum and resonates with all kinds of different demographics.
What mostly stands out about this artist is his desire to go and get it. As a connoisseur of the hip-hop atmosphere, he would much rather see what works for him than let someone else determine his fate. On a trial and error basis, he demands results from himself and those within his inner circle first and foremost. Everyone that revolves around this artist knows their purpose and respectively earns their keep. Typically, quality outweighs quantity and legacy is placed above currency when speaking the name and ramifications of Sheck Wes.
At all times, Sheck Wes deems himself one step above his contemporaries. For instance, he tries to one-take all of his songs and videos due to an authenticity factor. During his video "LiveSheckWesDieSheckWes" he gave the rights of direction up to cinematographer WhiteTrashTyler but ultimately controlled the creative process. From the heart, Sheck Wes demands total dedication and sparks daily interests with his eclectic musical output.
Much like what Akon partakes in, Sheck Wes hopes to give back to his country and steer the youth toward ultimate achievement. Clearly, after signing a triple-headed-monster deal with G.O.O.D. Music, Cactus Jack Records and Interscope Sheck has his sights aligned on embetterment for decades to come. Be on the lookout for his upcoming album, "Mudboy" releasing under Interscope and his guest appearance on Pusha T's impending Daytona Tour. Until then, one love.