Grammy award-winning producer Swizz Beatz is back with a vengeance preparing to release his latest album, Poison on July 20th. His first release since his 2007 debut, One Man Band, Poison, will feature Kendrick Lamar, Lil Wayne, Pusha T, Nas, Young Thug, The Lox, 2 Chains, Jim Jones and Giggs.
For the young and unknowing, Swizz quickly rose to fame back in the late 90s producing for the Ruff Ryders, being the producing force behind their smash hit "Ruff Ryders Anthem." His 20+ year career continued to bring us hit after hit including "Money, Cash, Hoes" (Jay-Z/DMX), "Wild Out" (The Lox), "I'm a Hustla" (Cassidy), "Bring Em Out" (T.I.), and "Upgrade U" (Jay-Z/Beyonce), just to name a few.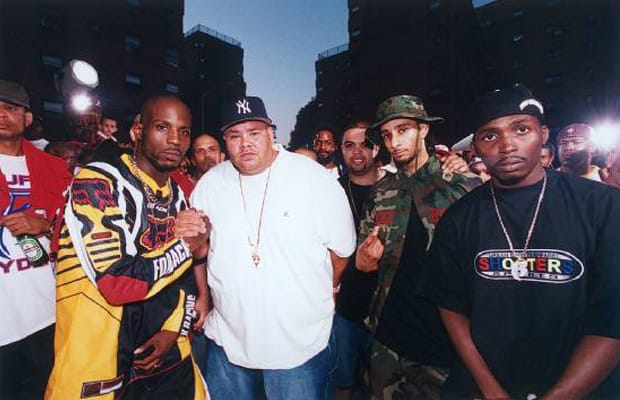 During his 11 year hiatus the super producer hasn't just been kickin' back with his famous crooner wife, Alicia Keys, enjoying a much-earned break. Instead, he's been working feverishly behind the scenes producing more than 70 songs, 10 of which will be featured on Poison. As for the other 60 songs, there is a method to Swizz's madness.
Rather than coming out with one album then going back to work on the next one, Swizz wants to hit the public back to back. According to him the other 60 songs have different concepts, messages and sounds that will be sorted into his future albums. In the vault, Swizz has got an R&B album, an energy album, an acoustic album, and even an international offering. July 20th, forthcoming Poison is set to be  a commentary on our current times.
One thing is for sure though, Swizz has been gearing us up for his return for quite some time now. Last year he took part in a beat battle against fellow super producer, Just Blaze. He quickly challenged Timbaland to one as well. And after nearly a year of anticipation, they finally faced off in a brief 15-minute battle at this year's Summer Jam, reminding everyone that they ARE the culture.
So after 8 years, Swizz has his own huge shoes to fill. On July 20th, let's see if he can live up to his own hype.