To honor a crucial story in the history of American politics, Jay-Z and Paramount Network have teamed up to produce a six-part docuseries that details the life and death of Trayvon Martin. Trayvon Martin's death struck a tragic loss for the black community and George Zimmerman's acquittal sparked political outrage which ignited the Black Lives Matter movement. Jay-Z and Paramount aim to highlight the modern struggles faced due to systemic racism by exploring themes of power, race, money, politics, and the fallacies of our criminal justice system. Rest in Power: The Trayvon Martin Story will premiere on July 30th at 10 P.M. via the Paramount Network.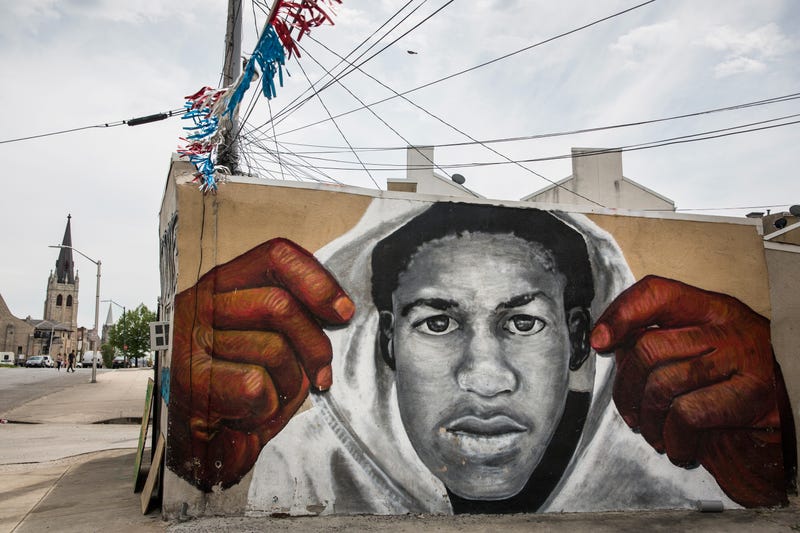 Before getting too deep into the details of the docuseries, let's break down how Jay-Z arrived at this pivotal point. His activity within political spheres of influence has been well-documented and he has brought the subject of injustice to the forefront on many different accounts. Rather than weigh you down with a long background, we decided to emphasize a few important moments in Jay-Z's political career.
2009 – Attends President Barack Obama's First Inauguration "I got 99 Problems but a Mick ain't one"
2014 – Distributes "I Can't Breathe" Shirts to NBA Players with help of group "Gathering for Justice."
Meets with Andrew Cuomo to discuss criminal justice reform following Eric Garner's death and non-indictment of police officer involved
2015 – Meets with Freddie Gray's family, matches proceeds generated from Prince benefit concert for the grieving family
2017 – supports and advocates for the Women's March
Releases Kalief Browder documentary alongside production company Cinemart
Supports De Blasio's notion of shutting down infamous NY correction center, Rikers Island
2018 – Appears on David Letterman show to voices opinion on cruelty and subjugation of poor/defenseless
"You can't address something that's not revealed. He's bringing out an ugly side of America that we wanted to believe is gone … We still gotta deal with it. We have to have tough conversations"
Rest in Power: The Trayvon Martin Story trailer will showcase marches, security footage prior to the fatal incident and pictures of "community watchman" George Zimmerman. The production received assistance from the same directors involved in the Kalief Browder documentary, Jenner Furst and Julia Willoughby Nason. It originally debuted at the Tribeca Film Festival in April.
Jay-Z has always used his booming vocal power to shed light on the injustice and inequality that exists in our world at. On the song 'Black Effect' from his joint album with Beyonce, "Everything is Love" he chimes in with,
"Since the Kalief doc, they've been at my neck / Y'all can tell 'em Trayvon is comin' next" proving that he is unafraid of political backlash.
On the song "Talk Up" from Drake's most recent album, "Scorpion" he points out
"I got your President tweetin', I won't even meet with him/Y'all killed X and let Zimmerman live/ Streets is done."
There is no doubt that this docuseries will be a major political source of advocacy that pushes forward a progressive dialogue and ignites social change. The program will focus on the criminal investigation, trial, verdict and why the Zimmerman prosecutors presumed they were involved in a "winnable" case.
Also, this docuseries will be based loosely off of the books Suspicion Nation: The Inside Story of the Trayvon Martin Injustice and Why We Continue to Repeat It and The Enduring Life of Trayvon Martin. The first book deals directly with the trial coverage as it is written by NBC News legal analyst, Lisa Bloom who covered the entire proceedings of Trayvon's case. The second book was written by Martin's parents, Sybrina Fulton and Tracy Martin who discuss his childhood, life, and the aftermath of his untimely death.
Other notable names involved within this production are Angela Rye, Carmelo Anthony, Angela Davis and Martin family lawyer, Donald Crump.
As a country we are dealing with daily turmoil but with productions like these from heavy influencers like Jay-Z, we can only hope for progress and significant advocacy that sparks necessary change.