A$AP Rocky continues to create everlasting impressions upon his respective realms of hip-hop culture and fashion. If you recall, we previously mentioned his Under Armour connection and while some questioned the rationale behind the merger, there is no doubt that he wisely chose an ascending brand. Under Armour's official rebrand has incorporated the signings of major personas such as Cam Newton, Jordan Speith, Lindsey Vonn Steph Curry and even Tom Brady.
Rocky's UA sneaker receives influential inspiration from skateboarding and the "chunky" shoe trend that has overtaken the industry. Other notable brands to incorporate chunky sneakers are Balenciaga's Triple S, Raf Simons Ozweego and Yeezy's Wave Runners. Logically, it makes perfect sense that A$AP Rocky would debut a sneaker that follows a similar mold. Don't get me mistaken though, Rocky clearly does not follow in any sense especially when it comes to fashion. Rocky's UA sneaker sports a thick sole unit and a unique lacing cage overlay that gives the shoe its patented patterned look.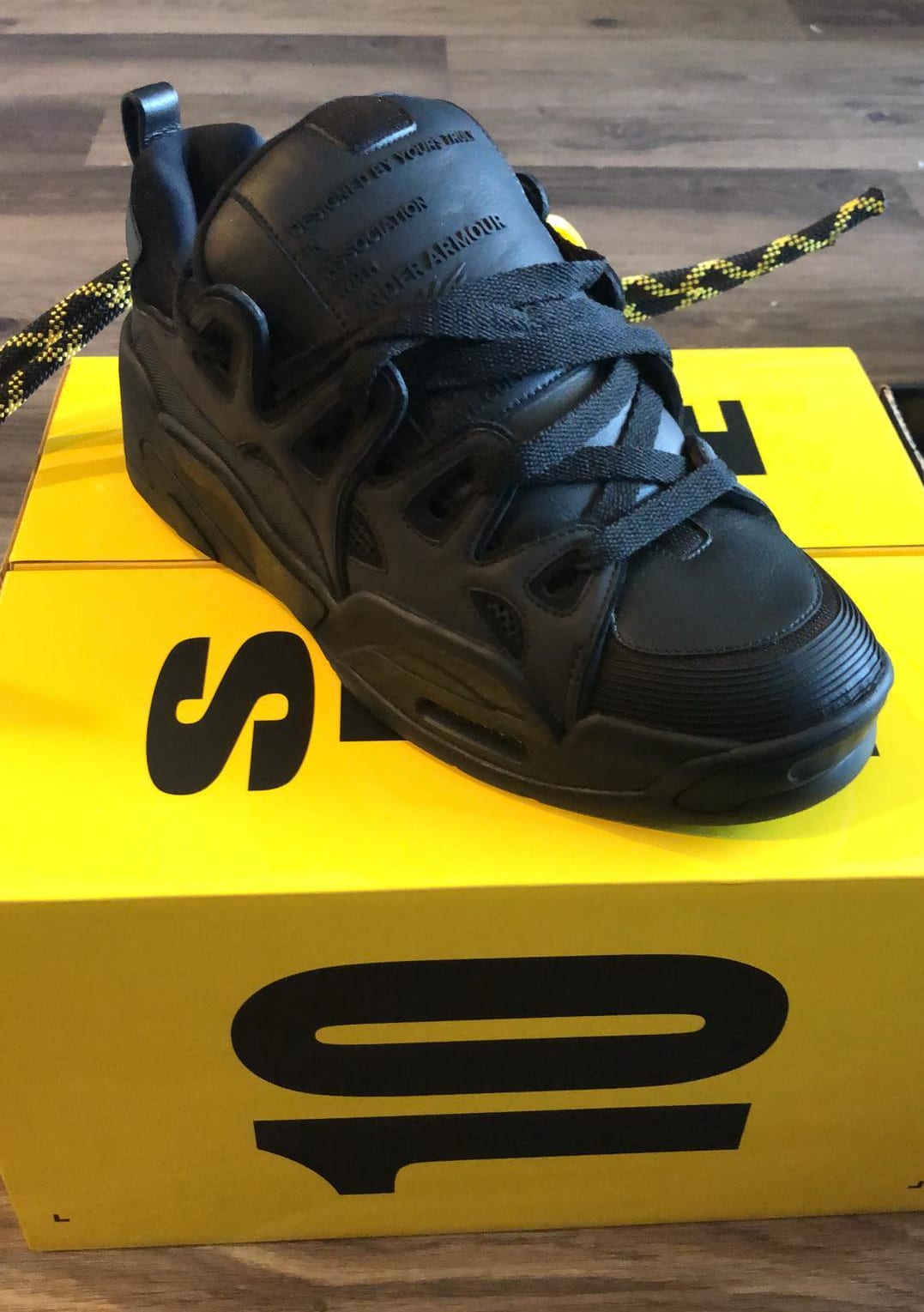 There is no confirmed certainty as to when the sneaker will release, but when it does it most definitely will fly off of the shelves.